Wiretree was approached by The Observatory Films promote their unique vision and methodology onto the Web.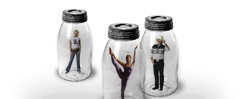 Fantastically creative, top-end production quality, and filled with hyper-real characters, we saw their work and knew just what to do.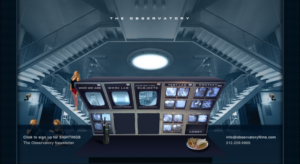 Observatory Films concentrates on capturing the real-world with it's real people having real experiences with brands. This is accomplished using their gifted combination of creativity and craft. Film thousands of hours of quirky, elegant, normal, hilarious, vagrant, dancey moments from hundreds of real people at high resolution, and carefully tag the results into a usable database.
The result of their efforts is always a memorable visual and positive brand interaction for their client's work. We feel it's the complete opposite of "stock photos" to have unique characters exotically filmed with a high level of craft.
So we chose to create a highly immersive digital experience as a website to present their work. The whole website was built as an exploration of many virtual rooms and environments. Each room contained some information, and was embellished with blended video footage of various people doing their own little quirky things. We brought in some Hula-hoopers, a Sherlock Holmesian detective, some Scientists, Skaters, and various other characters, who each wheeled through the site experience in a randomized way.
The resulting whimsical site and offshoot marketing materials successfully brought in new client leads that were already in-tuned with the kind of work The Observatory did best. A match made in circus heaven.