AddaLine is a second phone number app to make your smartphone Smarter.
Ideal for dating & selling items online. You never know if the person is a "keeper or a creeper", so use a dedicated phone number to safely control the conversation.
AddaLine + Wiretree have worked closely together to elevate the brand presentation and extend their audience reach to both consumers and businesses. We've led the design of the mobile app UI, website, and branding strategy and continue to forge new ideas and campaigns to help spread the word. Our relationship with AddaLine has spanned multiple product names and changing market strategies. We enjoy the challenge to seek out new markets via advertising campaigns and to perfect the mobile app usability and experience.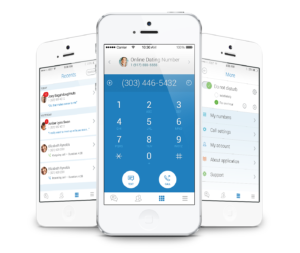 We believe in this service! It's a great way to keep folks at a safe privacy-distance from random ne'er do wells. You gain an easy-to-use phone number to call and text from as normal, it's just isolated from the rest. Yep, a burner number.
Use it to sell something online. For anyone that sells items on eBay or Craigslist… you will want this service! Not only for the privacy and identity protection it offers, but also because once you've sold your item, you can flip a switch in the app and have a recorded message tell the angry hoard of late callers – "Sorry, the item has been sold".
Visit AddaLine.com